Due to some medical bills that are piling up and I'd prefer to get them knocked down before they become overwhelming, I'm offering the chance for people to order personalized copies of the Mariko Takashi books, autographed by both the author and interior artist.
Unless you see us at conventions or track us down individually, you won't be able to get both of our signatures together in your books! This is a chance to get them at retail (plus tax and shipping) and help out with some bills that we need to take care of.
Note that any orders with the third book will need to wait until after the beginning of August to ship for the supplies to be refilled after Gen Con.
---
If you live in the USA, here are the buttons to use to order the books. Please only use the button corresponding to the book or books that you wish to purchase. International orders will be cancelled. If you wish to help out and do not have a US address, feel free to purchase from your favorite local or online bookstore.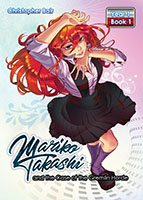 MARIKO TAKASHI AND THE CASE OF THE GREMLIN HORDE ONLY
Only the first book of the series, signed by both Christopher Bair and Paola Zavala
$9.95 + 8.25% TX tax + $5.50 shipping
---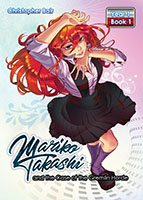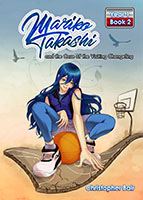 MARIKO TAKASHI AND THE CASE OF THE GREMLIN HORDE + MARIKO TAKASHI AND THE CASE OF THE VISITING CHANGELING ONLY
Only the first two books of the series, signed by both Christopher Bair and Paola Zavala
$20.90 + 8.25% TX tax + $7.50 shipping
---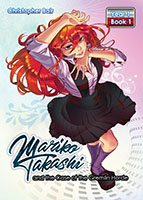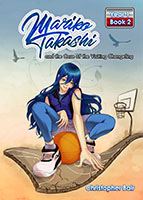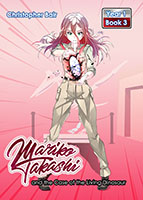 MARIKO TAKASHI AND THE CASE OF THE GREMLIN HORDE + MARIKO TAKASHI AND THE CASE OF THE VISITING CHANGELING + MARIKO TAKASHI AND THE CASE OF THE LIVING DINOSAUR
Only the first three books of the series, signed by both Christopher Bair and Paola Zavala
$31.85 + 8.25% TX tax + $9.50 shipping
---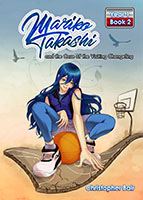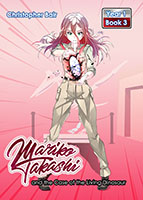 MARIKO TAKASHI AND THE CASE OF THE VISITING CHANGELING + MARIKO TAKASHI AND THE CASE OF THE LIVING DINOSAUR
Only the second and third books of the series, signed by both Christopher Bair and Paola Zavala
$21.90 + 8.25% TX tax + $7.50 shipping
---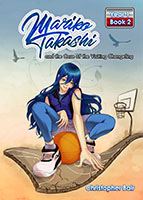 MARIKO TAKASHI AND THE CASE OF THE VISITING CHANGELING
Only the second book of the series, signed by both Christopher Bair and Paola Zavala
$10.95 + 8.25% TX tax + $5.50 shipping
---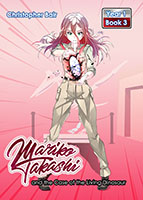 MARIKO TAKASHI AND THE CASE OF THE LIVING DINOSAUR
Only the third book of the series, signed by both Christopher Bair and Paola Zavala
$10.95 + 8.25% TX tax + $5.50 shipping